Digital Nomad Visa
Our English speaking Immigration lawyers can help you obtain your Digital Nomad Visa
Digital Nomad Visa
The expansion of telecommuting has led to the emergence of a new lifestyle called digital nomadism. Digital nomads are people whose jobs allow them to work remotely and change residence frequently, combining high-skilled work with immersive tourism in the country of residence.
obtained Digital Nomad Visa
DIGITAL NOMAD VISA/AUTHORISATION
The visa for international teleworking, allows to enter and reside in Spain for a maximum of one year while its holders work for themselves or for employers anywhere in the world.
​In addition, the authorization of residence for international teleworking allows foreigners who are already in Spain on a regular basis, for example, those who are studying in Spain or those who are holders of a teleworking visa and are going to exhaust that year of residence and want to continue in Spain, to apply for an authorization for a maximum period of three years, renewable for a period of two years, being able to obtain permanent residence after five years.
WHO CAN APPLY FOR THE DIGITAL NOMAD VISA/AUTHORISATION?
Qualified professionals who can prove to be graduates or postgraduates from universities of recognized prestige, professional training and business schools of recognized prestige or;
Persons with a minimum professional experience of three years.
WHAT ARE THE MAIN REQUIREMENTS FOR THE DIGITAL NOMAD VISA/AUTHORISATION?
General requirements:
Not to be irregularly in Spanish territory.

Be over 18 years of age.

Not to have a criminal record.

Not to appear as rejectable in the territorial space of countries with which Spain has signed an agreement in such sense.

To have a public insurance or a private health insurance arranged with an insurance company authorized to operate in Spain.

To have sufficient economic resources for themselves and their family members during their period of residence in Spain.

To pay the fee for the processing of the authorization or visa.
​
In addition to the general requirements, the following must be accredited:
The existence of a real and continuous activity for at least one year of the company or group of companies with which the worker has an employment or professional relationship.

Documentation accrediting that the labor or professional relationship can be carried out remotely.

In the case of an employment relationship, the existence of the same between the worker and the company not located in Spain during at least the last three months prior to the presentation of the application must be accredited, as well as documentation that accredits that the company allows the worker to carry out the work activity remotely.

In the case of the existence of a professional relationship, it must be accredited that the worker has a commercial relationship with one or several companies not located in Spain during, at least, the last three months, as well as documentation that accredit the terms and conditions in which it is going to exercise the professional activity at a distance.
HOW DO I APPLY FOR THE DIGITAL NOMAD VISA/AUTHORISATION?
Visas will be issued by the Diplomatic Missions and Consular Offices of Spain. Visa applications will be resolved and notified within 10 working days.
​The processing of the Authorizations will be carried out by the Unit of Large Companies and Strategic Groups. The maximum term of resolution will be 20 days from the presentation of the request.
I highly recommend Maryem Essadik, she is very familiar with all the immigration process. She helped me to obtain my Digital Nomad Visa. She is fantastic.
We had work with Marfour to get our Digital Nomad Visa. They have supported us in all steps of the process. Their immigration service was exceptional. Thank you very much Marfour for all your help.
I could not have gotten my Digital Nomad visa without you guys. Thank you very much.
Maitre Essadik n'avez pas aidé dans notre procédure de déménagement de Dubaï vers l'Espagne. Grâce à elle, nous avons réussi à nous déplacer en un temps record. Merci d'avoir fait ça possible. Toute notre famille vous souhaite beaucoup de succès à niveau professionnel.
MARFOUR IS READY TO HELP YOU WITH YOUR DIGITAL NOMAD VISA
Thanks to our English Speaking Immigration Lawyers in Spain, we can offer you the tailored legal advice your are looking for your Digital Nomad Visa. Marfour is your English-speaking Law Firm in Spain. Do not hesitate to send us your enquire.
Email: info@marfourlaw.com
C/ de Bailèn, 36,  4º 2ª  Izda, 08010 Barcelona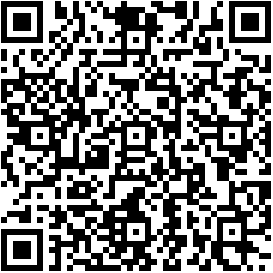 Request A Free Consultation