Eu Family Reunification Visa In Spain
Do you want to move to Spain to join your EU family members?
If you are not an EU Citizen but your spouse or partner is an EU citizen living in Spain, you have the option to join him or her and obtain a Spanish Residency and Work Permit valid for five years.
All European citizens who wish to move to Spain for more than 3 months. They Have the right to live in Spain, and the right to reunify certain members of their families who are not European Union citizens.
Thanks to the Directive 2004/38 EC, all Eu citizens can move freely to another country accompanied by their family members.
Our English speaking Immigration lawyers in Spain can help you understand this process and guide you step by step.
obtained EU Family Reunification permits
Who can you reunify with?
Spouse or civil partner (see more about Civil Partnership in Spain).
Descendants of EU citizens, and his/her spouse's descendants.
In certain circumstances, the ancestor of an EU citizen or his/her spouse´s ancestors.
According to the law, they have the right to temporarily reside and work in Spain for a period of up to 5 years. They will also be allowed to travel within the Schengen Area without restrictions or extra paperwork.
What are the main requirements for EU Family REUNIFICATION Visa in Spain?
EU citizens must have enough savings in order to care for their spouse, civil partner, children, or parents.
They should also prove the family link between themselves and the non-EU citizen effectively (civil partnership, marriage certificate, birth certificate, etc.).
They must also prove that they live together at the same address.
The non-EU citizen can apply even if he/she has overstayed their tourist Schengen visa.
Do not hesitate to contact with our team of Immigration Lawyers in Spain to get more information.
How to apply for the Spanish EU Family Reunification visa and bring your relatives to Spain?
Both the EU citizen or their non-EU Citizen can submit the residence authorization application. The request is made online.
At Marfour International Law Firm, our Immigration lawyers in Spain can submit your application on your behalf.
The Immigration Office in your area will evaluate your case. The administration has up to 3 months to resolve your request.
Once the request has been favorably resolved, the applicant should proceed with the authorization card- TIE expedition.
Partnership Union Registration – Parejas De Hecho
Do you have a European or Spanish partner living in Spain, but you have not formally registered the relationship in order to apply for the Spanish EU Family Reunification Visa?
If so, our Immigration lawyers in Madrid and Barcelona can help you formally register your partnership in order to qualify for this process without needing to get married.
Please note that the requirements and processes for the partnership union can be different for each city in Spain.
Basically, the main requirements for the registration of your partnership union are:
Must not be currently married.
Must be 18 years or older.
Must live with your partner.
In some cities you may need to prove a certain length of time of cohabitation.
Do not hesitate to contact our immigration lawyers in Spain for more detailed information.
I am from Germany and my wife from the Philippines, thanks to Marfour International Law Firm; we could gain a residence and work authorization for my wife. They are very professional and clear from the beginning they told us which documents we will need for the process and how the application will be. Thank you very much to all Marfour Team.
They helped me to get Eu family residence card for my wife from Peru. Thank you very much.
MARFOUR IS READY TO ASSIST YOU WITH YOUR EU FAMILY REUNIFICATION VISA
Contact us and Marfour International Law Firm will assist you to obtian your EU Family Reunification residency and work permit in Spain. One of our specialized English speaking lawyers will contact you immediately to help and advise you. Do not hesitate to send us your enquire.
Email: info@marfourlaw.com
C/ de Bailèn, 36,  4º 2ª  Izda, 08010 Barcelona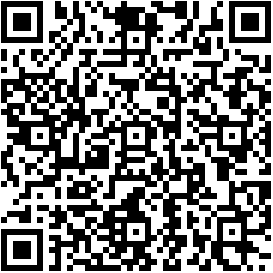 Request A Free Consultation