Non Lucrative Visa Spain
Our Immigration lawyers in Spain have many years of experience dealing with Non-lucrative visas around the world.
SPANISH NON-LUCRATIVE RESIDENCY VISA
If you want to live in Spain and are from a non-EU country, you will need to get a residence permit. But, how to do it? How can you get your visa or permit exactly?
Thanks to our team of English-speaking Immigration lawyers in Madrid and Barcelona we have extensive knowledge of the performance and specialties of each Spanish Consulate in the following countries: USA, UK Australia, India, Morocco, Turkey, Philippines, Canada, Dubai, Kuwait, Saudi Arabia, South Africa, Lebanon, Mexico, Colombia, Ecuador, and China.
The Spanish Non-lucrative visa has become one of the easiest and most requested visas around the world for moving to Spain. Due to this, at Marfour International Law firm, you can find the best team of English and Spanish Immigration lawyers who specialize in the Spanish Non-Lucrative Visa or Wealth visa as it is also called.
obtained Non Lucrative visas
How can I get a Non-lucrative visa in Spain?
The legal process for the non-lucrative visa in Spain is divided into two stages.
The first stage is to get the Long-Term visa from the Spanish Consulate, because the process of getting the Non-lucrative visa can only be started at the Spanish Consulate in the country of origin or legal residence of the applicant.
Once the applicant gets the Long-Term visa from Spain, they will proceed with the second stage of this Spanish wealth visa. The second stage consists of obtaining a residence certificate/Padron and then the TIE or foreigner's residence card.
Your first Non-lucrative visa in Spain will be valid for one year with the option to renew it for a total of two years.
Our Immigration Lawyers in Barcelona and Madrid will guide you through the whole process and assist you at all stages.
What are the main requirements for the Non-lucrative visa?
The applicant must have sufficient economic resources for them and their family (or receive sufficient monthly income). The applicant may also need to show the legal origin of their income.
The applicant must have a private health insurance policy with an insurance company that operates in Spain.
The applicant and their family must not have any criminal record, although there are some exceptions (contact us for more information regarding this).
If the applicant is accompanied by minors (between 6 and 16 years of age), they will need to be enrolled at an education center in Spain.
I WANT TO APPLY FOR A NON-LUCRATIVE VISA in Spain
This service includes:
Tailored legal advice.
Guidance on gathering the necessary documents.
Arranging the meeting with the Spanish Consulate.
Direct contact with the Spanish Consulate.
Assistance with the translation of documents into Spanish.
Getting health insurance.
Following the application until its resolution.
Assisting with registration at the Spanish City Council.
Assisting with procedures at the Police station in Spain.
Preparing the corresponding forms and administration fee.
I highly recommend Maryem Essadik, she is very familiar with all the immigration process. She helped me to obtain my Spanish Non Lucrative Visa. She is fantastic.
We had work with Marfour to gain non Lucrative Visa. They have supported us in all steps of the process. Their immigration service was exceptional. Thank you very much Marfour for all your help.
I could not have gotten my non-lucrative visa without you guys. Thank you very much.
Maitre Essadik n'avez pas aidé dans notre procédure de déménagement de Dubaï vers l'Espagne. Grâce à elle, nous avons réussi à nous déplacer en un temps record. Merci d'avoir fait ça possible. Toute notre famille vous souhaite beaucoup de succès à niveau professionnel.
MARFOUR IS READY TO HELP YOU WITH YOUR NON LUCRATIVE VISA
Thanks to our English Speaking Immigration Lawyers in Spain, we can offer you the tailored legal advice your are looking for your Non Lucrative Visa in Spain. Marfour is your English-speaking Law Firm in Spain. Do not hesitate to send us your enquire.
Email: info@marfourlaw.com
C/ de Bailèn, 36, 4º 2ª Izda, 08010 Barcelona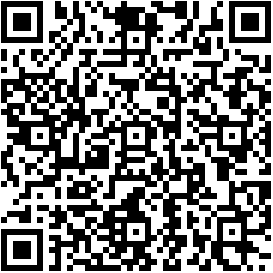 Request A Free Consultation