Buy A Property In Spain
Buy a property in Spain is something that your lawyer can do it in your behalf with a power of attorney.
 Experts in Buying Properties In Spain
Our lawyers can buy a property in Spain in your behalf with power of attorney.
Thanks to our Real Estate lawyers in Barcelona and Madrid, our clients remotely and wherever they are located can buy the properties they want without being in Spain.
How can I buy a house in Spain?
1. Signing Power of Attorney, obtaining a Spanish NIE number and opening a bank account
First, you will need to sign a power of attorney over to your lawyer.
The client will need a Spanish NIE number or Identification number from the Tax agency to proceed with buying of the property. At Marfour, our Real Estate lawyers will also open a bank account in Spain for you.
2. Due Diligences:
It is very important to undertake a legal check of the situation of the property, especially checking the urban situation, the technical inspection of buildings, and the situation of charges.
3. Signature of Land Contract (Contrato de Arras):
This agreement is signed between the buyer and the seller without the need of a notary. At this stage, your Real Estate Lawyer will also make sure that everything is ready for the quick and easy signature of the final purchase deed at the notary.
4. Purchase Deed: Finalization of the process of buying a property in Spain
The deed is signed in front of a notary, and immediately after your lawyer in Spain proceeds with the registration of the new ownership at the land registry (Registro de la Propiedad).
What this service included?
Draft a Power of Attorney.
Open a Spanish bank account.
Obtain your Spanish NIE number.
Draft the land contract agreement and the final purchase deed.
Represent you at the notary and signature of the deed.
Registration of the deed at the register of property.
Obtain the ownership certificate.
We were extremely lucky to have found Marfour and would not hesitate to use their services once again.  They helped us to check everything before signing at the notary the final deed.
They bought our house in our behalf and then apply for the Golden Visa. We would not hesitate to recommend them.
Our lawyers were very friendly and extremely professional from the initial contact we had, right through to the end successful result.

Natali took care of all steps of the process of buying a property. Excellent service  and totally  reliable.
MARFOUR IS READY TO BUY YOUR PROPERTY IN SPAIN IN YOUR BEHALF
Contact us and Marfour International Law Firm will assist you to buy a property in Spain. One of our specialized English speaking lawyers will contact you immediately to advise you in the best way possible. Do not hesitate to send us your enquire.
Email: info@marfourlaw.com
C/ de Bailèn, 36,  4º 2ª  Izda, 08010 Barcelona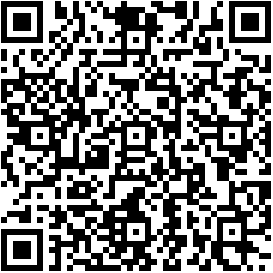 Request A Free Consultation