Entrepreneur Visa in Spain
Do you want to start an entrepreneur business project in Spain?
Our Spanish Immigration lawyers can help you obtain your Entrepreneur visa in Spain.
Experts in obtaining entrepreneur visas in Spain
Since the approval of the Entrepreneurial Support Act of 27 September 2013 (Ley 14/2013), a new special scheme has been created for those who want to live and work in Spain as entrepreneurs with an innovative business plan that is related to public interest.
This kind of visa allows foreigners to come to Spain and start an emerging business. If you have an entrepreneur initiative that could be of special economic interest to Spain, you can apply for this Spanish Entrepreneur visa or Residency Permit.
Entrepreneurial activity is understood to be innovative in nature, with a special interest to Spain. In order to apply for Entrepreneur Residence in Spain, first of all, the entrepreneur needs to have a favorable report from the Directorate-General for International Trade and Investments (DGCOMINVER)
At MARFOUR, you can find English speaking lawyers and economists who can help with the whole process of the Entrepreneur visa in Spain. We can make your business plan!
obtained Entrepreneur Visas
What are the main requirements for the spanish Entrepreneur visa?
Must not be illegal in the Spanish territory.
Must be 18 years old or older.
Must not have a criminal record.
Must have a business plan.
The business idea needs to add value to the Spanish economy or generate investment opportunities.
Must have enough savings in order to run the business.
How and where does the application have to be submitted?
There are two ways to submit this application:
If the applicant is abroad, the application will be submitted, with the assistance of their lawyer, to the Spanish consulate. The Spanish Entrepreneur visa will be valid for only one year.
If the application is in Spain, then the application will be submitted by their lawyer to Unidad de Grandes Empresas. The residence permit will be valid for 2 years.
How long does it take for the administration to respond?
Decisions on Spanish Entrepreneur VISA applications will be made and notified by the Spanish Consulate within 10 working days, while the Spanish Entrepreneur RESIDENCY authorizations will be made and notified by the Large Companies and Strategic Economic Sectors within a maximum of 20 days from the filing of the application.
How Can marfour Help You with obtain your Entrepreneur Visa in Spain?
Tailored legal advice
Guidance on gathering the necessary documents.
Dealing with the Spanish Administration on the client's behalf.
Drafting the Business plan and applying for the Favourable report.
Direct contact with the Spanish Consulate or Unidad de Grandes Empresas.
Assistance with the translation of documents into Spanish.
Helping the client choose the right health insurance.
Following the application until its resolution.
Assisting with the registration at the Spanish City council.
Assisting with the meeting with the Police in Spain.
Preparing the corresponding forms and administration fee to obtain the TIE card.
Me ayudaron mucho a obtener mi visa como emprendedor la estructura legal de la empresa. Son rápidos, claros en sus respuestas. Hicieron un seguimiento de mi caso en todo momento.
I recommend Marfour International, because I have found them to be very efficient and trustable. They drafted my business plan, the get the favourable report from the commerce office and then my visa. I found all the services I needed in this law firm. Thank you and highly recommended.
MARFOUR IS READY TO HELP YOU WITH YOUR SPANISH ENTREPRENEUR VISA
Contact us and Marfour International Law Firm will assist you to obtain your Entrepreneur Visa in Spain. One of our specialized English speaking Lawyers will contact you immediately. Do not hesitate to send us your enquire.
Email: info@marfourlaw.com
Rambla de Catalunya, 90, 1.º 1.ª, 08008, Barcelona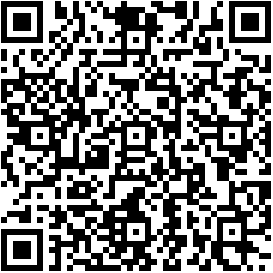 Request A Free Consultation