long term residence permit in spain
Our English speaking Immigration lawyers in Spain have many years of experience dealing with Long Term Residency Permits in Spain
There are two types of Long Term Residency Permits: One specifically for Spain, and the other for long-term residency for the EU.
Long Term Residence Permit in Spain
The Long-term Residency Permit is a permanent Spanish residency and work authorization that allows the holder to live in Spain indefinitely with the same conditions as a Spanish citizen.
In most cases, the applicant can obtain a Spanish residency permit after legally living in Spain for more than 5 years (continuously). However, there are several situations where the applicant can get this type of residency permit without having lived in Spain for five years, as can be seen below.
obtained Long Term Residency Permits
What are the main requirements for the long term residency permit?
Must be a non-EU citizen.
Must not be in the country illegally.
Must not spend more than 6 months continuously outside of the country per year, with a limit of 10 months absence during the five years. For labor reasons, it can reach a total of 12 months.
As we have said above, you can also apply for the Long-Term Residency Permit in Spain if you meet one of the following criteria:
You are a resident who is receiving a pension.
You are a resident receiving a pension for a permanent disability.
You were born in Spain, are over the age of 18, and have spent at least 3 years living in the country.
You have been a Spanish national but have since lost your nationality.
You are a stateless person, a refugee, or a beneficiary of subsidiary protection.
You have contributed in a significant way to the economic, scientific, or cultural progress of Spain, or promoted Spain's reputation abroad.
How can I apply for this Long Term Residency permit in spain?
The application is submitted online to the immigration office in your city of residence on your behalf by your Immigration lawyer.
The administration has up to 3 months to issue a resolution.
The Spanish Long Term Residency Permit will be valid for 5 years.
HOW CAN I RENEW MY LONG TERM RESIDENCY PERMIT?
If your Long-Term Residency Permit expires soon, please note that you can proceed with the submission of the renewal 60 days before the expiration date and up to 90 days after.
Our Immigration lawyers in Spain will prepare the necessary information and documents for your application.
CAN THE SPANISH GOVERNMENT CANCEL MY LONG TERM RESIDENCY PERMIT?
Aside from the Spanish Permanent Residency Permit, note that the Long-Term Residence Permit can be cancelled based on the following criteria:
The authorization/permit has been obtained fraudulently.
An expulsion order is issued by the courts against you.
You have been absent from EU territory for 12 consecutive months.
You have been granted long-term residency in another EU Member State.
However, there is a process that can recover your Spanish Long Term Residency Permit.
Do not hesitate to contact us for more information.

After five years of residence in Spain, Maryem guided me in all steps to obtain the EU- Long Term Residency permit. She explained me very well the difference between the Spanish Long Term Residence Permit and the EU´s one.  Thanks to her, I applied for the right long term residence permit.  Thank you very much, you are my great lawyer!

Once again, thank you very much. You helped me sort out my Long Term Residency Permit issues
MARFOUR IS READY TO HELP YOU WITH YOUR LONG TERM RESIDENCY PERMIT
Contact us and we will assist you to obtain your Long Term Residence Permit in Spain. One of our specialized english speaking lawyers will contact you immediately to help you and advise you in the best way possible.
Email: info@marfourlaw.com
C/ de Bailèn, 36,  4º 2ª  Izda, 08010 Barcelona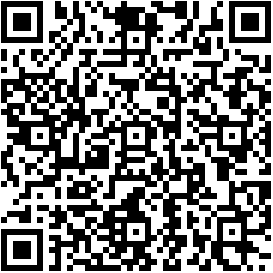 Request A Free Consultation