VISA FOR HIGHLY QUALIFIED PROFESSIONALS IN SPAIN
Do you have a job offer from an important company in Spain?
If you are a highly qualified professional with a job offer from company in Spain, our English speaking Immigration lawyers in Spain can help you obtain your Highly Qualified Residency Permit.
 Experts in RESIDENCy PERMIT FOR HIGHLY QUALIFIED PROFESSIONALS IN SPAIN
Some important companies who wish to incorporate non-EU professionals as management staff, highly qualified professionals in Spain and graduates or postgraduates from universities and prestigious business schools, they have the possibility of do so, and apply for a Spanish Residency Authorization on behalf of the highly qualified professional.
This type of residency permit was approved by the Entrepreneurial Support Act of 27 September 2013 (Ley 14/2013).
The main advantages of this Spanish Residency and Work Permit is that the national employment rate is not considered, and the visa processing time is only 10 business days from the day the application is submitted and 20 days from when the Residency and Work Authorization is submitted.
obtained HIGHLY QUALIFIED PROFESSIONALS visas
What are the main requirements?
To apply for this residency permit, both the employee and the company need to meet certain requirements.
Employee requirements: The future Employee must meet the following criteria:
Be 18 years or older.
Not have a criminal record where they have been living for the last 5 years.
Have a university degree or equivalent professional experience for at least 3 years.
Company requirements: What are the main requirements for the company?
Not all Spanish companies are allowed to apply for a HQP, only companies that meet one of the following criteria can qualify for this residency permit:
Have more than 250 employees in the 3 months prior to applying.
Have an annual Net Turnover of more than 50K Euros.
Have an annual Net Worth in Spain of more than 43K Euros.
Have annual investments from abroad of no less than 1K Euros in the three years prior to the application.
Have proof that they belong to the strategic sector, by means of a report from the Directorate-General for Trade and Investment.
Have proof that the highly qualified personnel will be part of a business project that is considered to be of public interest, by means of a report from the Directorate-General for Trade and Investment, in accordance with any of the following conditions.
Who has to apply for this residency permit?
The company or the entity that wishes to hire the Highly Qualified Professional must apply for the Spanish Residence Permit.
The application can be submitted while the professional is in Spain (during their legal stay as a tourist) or while they are in their country.
In the last case, the applicant needs to apply for a long-term visa once the residence permit has been guaranteed.
The validity of this permit is established according to the validity of the job contract, with a maximum of two years. This residence permit can be extended for another 2 years if the requirements have been fulfilled.
HOW LONG DOES IT TAKE FOR THE ADMINISTRATION TO RESPOND?
Decisions on Spanish Entrepreneur VISA applications will be made and notified by the Spanish Consulate within 10 working days, while the Spanish Entrepreneur RESIDENCY authorizations will be made and notified by the Large Companies and Strategic Economic Sectors within a maximum of 20 days from the filing of the application.
Marfour has guided me and my company through the application of my highly qualified professional residence permit. It is a very complex process, that I could not do it without their help. Thank you very much and highly recommended this Law Firm.  
My company got my highly qualified professional residence card, however I was lost the time I had to make the renewal, but Marfour has offered me the necessary guarantee of to handle my renewal on my behalf.
MARFOUR IS READY TO HELP YOU WTH YOUR HQP RESIDENCY PERMIT IN SPAIN
Contact us and Marfour International Law Firm will assist you to obtain your Visa for Higly Qualified Professionals residency and work authorization in Spain. One of our specialized English Speaking Lawyers will contact you immediately. Do not hesitate to send us your enquire.
C/ de Bailèn, 36,  4º 2ª  Izda, 08010 Barcelona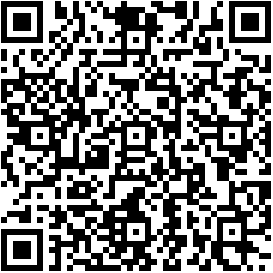 Request A Free Consultation