Spanish Student Visa
Our English speaking Immigration lawyers can help you obtain your Spanish student visa for your studies in Spain.
Student Visa in Spain
The Spanish student visa is a stay authorization that allows non-EU citizens to live legally while they are studying in Spain at a public or private institution.
It is only an authorization to live in Spain while the applicant is studying in Spain, not a residency permit.
There are two types of Student visas:
Short term student visa for studies between 3 and 6 months.
Long term student visa for studies more than 6 months.
If the study time is less than 3 months, you do not need to apply for a student visa as your tourist visa will be more than sufficient.
obtained Spanish Student Visas
How can I apply for a Spanish Student visa and what are the main requirements?
According to the last modification of the law made on 4 September 4 2018, the application can be submitted in Spain or in your country of residence.
In order to obtain a Spanish Student Visa, the applicant needs to meet the following criteria:
Must not be a European citizen.
Have been accepted to a private or public school or university in Spain.
Have sufficient funds to maintain themselves during their stay in Spain (100% of the IPREM, which is 600 euros per month).
Have private or public health insurance.
Must not have a criminal record.
The application is submitted online, which means that our Immigration lawyers can submit your Student visa application in Spain on your behalf.
WHAT ARE THE REQUIREMENTS IN ORDER TO EXTEND MY SPANISH STUDENT VISA?
If you wish to extend your Student Visa in Spain because you did not complete your studies, the law gives you the ability to extend your residency authorization according to the duration of your studies.
The applicant must:
Have enough funds to maintain yourself during your stay in Spain
Have private a health insurance.
Have a Certificate of course completion.
Have a letter of admission from the school, internship or studies extension.
The application can be submitted from 60 days before to 90 days after the card's expiration date.
Marfour can help you submit your application online.
After obtaining my Student permit in my country, once I arrived to Spain, Marfour helped me to do my pardon, fingerprints and obtain TIE Card. For sure, I am going to do the extension of my student permit with you guys. Thank you very much you helped me a lot
Thanks to them, I could extend my student permit, because I had no idea about the extension process in Spain. A friend recommend me Maryem, and she arranged all the paperwork for me. Great service.
J'ai eu le plaisir de travailler avec ce cabinet a mon arrivée en Espagne. Madame Maryem Essadik parle très bien français, c'est pour ça que j'ai eu une bonne communication avec elle. Merci beaucoup pour votre guide.
MARFOUR IS READY TO ASSIST YOU WITH YOUR SPANISH STUDENT VISA
Marfour International Law Firm in Spain can help you get everything you need in Spain in order to obtain you Spanish Student Permit. Marfour is your English-speaking Law Firm in Spain. Do not hesitate to send us your enquire,
Email: info@marfourlaw.com
C/ de Bailèn, 36,  4º 2ª  Izda, 08010 Barcelona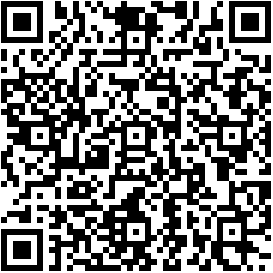 Request A Free Consultation