Golden Visa Spain
Our English speaking Immigration lawyers can help you obtain your Golden Visa immediately.
SPANISH GOLDEN VISA PROGRAM
The Spanish Golden Visa (also known as the Spanish Investor Visa, Investment Visa, or Wealth Visa in Spain) is the easiest way for Non-EU citizens to get a Spanish Residency Permit and Work Authorization.
The Spanish Golden Visa program was approved by the Entrepreneurial Support Act of 27 September 2013 (Ley de Emprendedores 14/2013) in order to encourage foreign investment in Spain.
1 MILLION
In Spanish Investment Funds
THE MAIN REQUIREMENTS FOR A GOLDEN VISA:
To obtain the Golden in Spain, one of the following investments must be made:
Public debt (€2 million)
Shares (€1 million)
Investment funds, investment funds of close end type, or venture capital Funds set up in Spain (€1 million)
Bank deposits (€1 million)
Real estate (€500,000)
Business projects: there is no minimum investment required, but they must be of general interest, creation of jobs, social and economic impact on the geographical area where they are made or significant contribution to scientific and/or technological innovation.
The investment can be made by an individual or through a legally established company in Spain.
Investor's requirements to obtain a golden visa in spain
The applicant must be a non-EU citizen and be 18 years of age or older.
Must not have a criminal record.
Must have a private health insurance policy with a company that operates in Spain.
Proof of sufficient funds to support the applicant and members of his/her family during residence in Spain.
How to apply for the Golden Visa?
If the applicant is abroad of Spain, the application of the Golden Visa will be done at the Spanish Consulate located near their legal residence. The investor can get a visa valid for 1 year.
If the applicant is currently in Spain, they can submit a Residence Permit to the Large Business and Strategic Groups Unit (Unidad de Grandes Empresas y Colectivos Estratégicos (UGE-CE). Doing this, the investor can obtain a Spanish Investor Residency and Work Authorization valid for 2 years.
HOW LONG DOES IT TAKE FOR THE ADMINISTRATION TO RESPOND?
Decisions on Spanish GOLDEN applications will be made and notified by the Spanish Consulate within 10 working days, while the Spanish INVESTOR RESIDENCY authorizations will be made and notified by the Large Companies and Strategic Economic Sectors within a maximum of 20 days from the filing of the application.
How Can Our Lawyers Help You With Obtaining Your Golden Visa For Spain?
Provide tailored legal advice.
Evaluate if you qualify for the Golden Visa.
Provide information about the necessary documents for this process.
Gather the necessary documents, prepare the application forms and the administrative fee.
Submit the application in your name and family's name.
Register the applicant with the Civil Council.
Assist the applicant with the fingerprinting process.
Prepare the fingerprinting process, application forms, and administration fee.
I would not hesitate to recommend Marfour. They helped me to purchase an apartment and then apply for my golden visa in Marbella. Thank you very much.

It was a delight to work with Marfour Intentional Law firm.
They kept me informed from the very beginning until we got our investor visa. I am so glad to work with them.

I worked with Maryem Essadik. She took care of the whole process of my and family golden visa application. We are very satisfied with that service and the outcome. Marfour become our trustable International Law Firm in Spain. We definitely recommend them.
MARFOUR IS READY TO HELP YOU WITH YOUR SPANISH GOLDEN VISA
Contact us and we will assist you to obtain or renew your Golden in Spain. One of our specialized english speaking lawyers will contact you immediately to help you and advise you in the best way possible.
Email: info@marfourlaw.com
C/ de Bailèn, 36, 4º 2ª Izda, 08010 Barcelona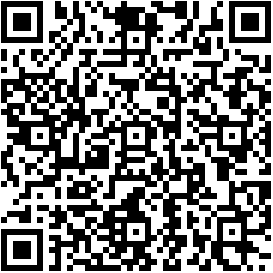 Request A Free Consultation