Job Seekers Visa In Spain
Are you finishing your studies in Spain and wish to stay in the country?
This visa could be the best option for students to get a Residency Permit after completing their studies in Spain.
This visa is also known as a Job Seeking Visa or Employment Seeking Residency Permit in Spain.
The Entrepreneurial Support Act of 27 September 2013 (Ley de Emprendedores 14/2013) was modified on 4 September 2018 in order to include the instructions of the European Directive 2016/801 EU.
The main goal of this type of residence permit is to take advantage of the arrival of qualified students and promote their stay in Spain.
This permit allows students to obtain a Spanish residency authorization for 12 months in order to search for a job or to set up their own business, after they have completed their studies in Spain.
obtained Job Seekers Visas
What are the main requirements for this Residency permit? How can I apply for a Job Seekers visa?
The applicant must meet the following criteria:
Hold a previous Student Visa.
Complete a level 6 study of the European Framework.
Complete official studies.
Graduate before applying for this residence permit.
The application can be submitted between 60 days before the expiration date or up to 90 days after.
The Immigration office has a maximum of 20 days to issue its response. If a response is not given, the permit is automatically granted and the applicant proceeds with the fingerprinting process for the TIE.
Note that the holder of this residency permit will not be allowed to work directly without applying for the corresponding authorization at the Immigration office.
Our English speaking Immigration lawyers in Spain can help you with the application process.
i want to work with marfour
WHAT DOES This service include?
Tailored legal advice.
Guidance on gathering the necessary documents.
Submitting the application on behalf of the client.
Following the application until resolution.
Helingp the client obtain their TIE-card.
Great immigration lawyers, they speak English perfecty and they are very good for all immigration & visas things.  
After completing my studies, I really wanted to continue living in Spain. Maryem and her assistant helped me to obtain my job seeker's residence permit. She was very fast replying my emails, and she was always very human to me. Thank you very much for being clear with me from the begining.  
MARFOUR IS READY TO ASSIST YOU WITH YOUR JOB SEEKERS RESIDENCY PERMIT
Contact us and Marfour International Law Firm will assist you in obtaining your Job Seekers Visa in Spain. One of our specialized English Speaking Lawyers will contact you immediately. Do not hesitate to send us your enquire.
Email: info@marfourlaw.com
C/ de Bailèn, 36,  4º 2ª  Izda, 08010 Barcelona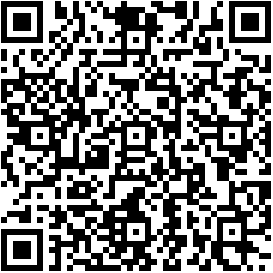 Request A Free Consultation