Portuguese Citizenship By Sephardi Origin
Do you have Sephardi ancestry and want to get a Spanish or Portuguese passport?
Our English speaking lawyers in Portugal will help you get your European passport.
Experts in Obtaining Portuguese Citizenship By Sephardi Origin
We have successfully helped many people obtain Spanish or Portuguese citizenship.
Portuguese citizenship by Sephardi Origin was approved by the Decree-Law 30-A/2015 of 27 February 2015.
The aim of this decree is to repair the damage suffered by Jewish people who had to leave during the period of the inquisition on the Iberian Peninsula and to guarantee Portuguese nationality.
obtained Portuguese Citizenship By Sephardic Origin
What are the main requirements?
Obtain the Sephardi Certificate from one of the Jewish communities in Portugal.
Be 18 years or older.
Not have a criminal record.
Pay the administration Fee.
How can I apply for Portuguese Nationality through Sephardi ancestry?
The process of acquiring Portuguese nationality from Sephardi origin is divided into three steps.
However, at Marfour International Law Firm, in order to save our clients time and money, first we do a VIABILITY STUDY of their case in order to check the eligibility for this process.
GET YOUR VIABILITY STUDY DONE IN A COUPLE OF DAYS WITH US!
1. FIRST STEP: CERTIFICATE ISSUED BY THE PORTUGUESE JEWISH COMMUNITY
The applicant for Portuguese Nationality must first obtain a Certificate from the Portuguese Jewish Community, which certifies their ties to Sephardi ancestry.
2. SECOND STEP: APPLICATION FOR PORTUGUESE NATIONALITY.
Once the applicant has received a Certificate from the Jewish Community in Portugal certifying their ties to a Jewish Sephardi Community of Portuguese origin, then the applicant can proceed with the application for Portuguese Nationality.
It is prudent that clients seek legal advice in the preparation and submission of the documents required for the application by the Portuguese Government.
3. THIRD STEP: OBTAINING A PORTUGUESE PASSPORT THROUGH SEPHARDIC ANCESTRY.
Once Portuguese nationality has been granted to the applicant, the Registrar of the Portuguese Central Registry Office will issue the applicant's Portuguese birth certificate. The birth certificate will be mailed to the applicant who should take it to the nearest Portuguese Consulate in order to obtain a Portuguese passport.
How can marfour help you?
At Marfour International Law Firm we can take care of the entire process on your behalf, and this includes:
A free initial consultation.
A viability study of your case before we start, so we can help you save time and money.
Help finding a genealogist to draft your genealogist report.
Acting on your behalf with the Portuguese authorities.
THIS SERVICE INCLUDES:
Tailored legal advice.
Flexible fee and payment terms for each additional family member.
Viability study of your case before starting the process.
Assistance with obtaining the Genealogist Report.
Guidance with gathering the necessary documents and paying the administration fee.
Representation at the Portuguese authorities.
Applying for and obtaining the Sephardi Certificate on behalf of the client.
The draft and preparation of Power of Attorney.
Translation service.
Submission of the Portuguese Citizenship application at the Register of Lisbon.
La licenciada Maryem Essadik, me esta ayudando con el tema de la nacionalidad portuguesa por origen para mí y ocho miembros de mi familia.
Desde el inicio, nos dijo si nuestro caso era viable o no para el proceso. Nos ha conseguido el certificado de sefardí, ahora estamos todos presentando la nacionalidad portuguesa por origen sefardí. Gracias Licencia por su excelente trabajo tanto a mí como a mi familia.
A pesar de la distancia y diferencia horaria, la doctora Essadik, siempre estuvo muy cerca de nosotros y atenta a nuestras dudas. Siempre respondía a tiempo. Os recomiendo esta firma porque la atención al cliente es impecable.
It was a pleasure to work with this Law firm. They were exceptional in their handling of my case. They treated my case showing amazing care and commitment. Totally recommendable.
I want to thanks Marfour International for the excellent work they performed to family and me.
They are very familiar with the process and they have solutions to all unforseen events that could come up. Thank you very and highly recommended law firm for you
Marfour is ready to assist you with your Portuguese Citizenship by Sephardi Origin
Contact us and Marfour International Law Firm will assist you to obtain your Portuguese Citizenship by Sephardi Origin. One of our specialized English speaking lawyers will contact you immediately to help and advise you in the best way possible. Do not hesitate to send us your enquire.
Email: info@marfourlaw.com
C/ de Bailèn, 36,  4º 2ª  Izda, 08010 Barcelona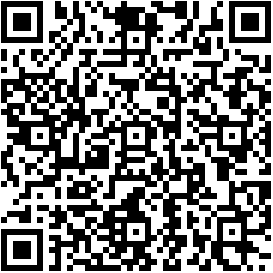 Request A Free Consultation